T
R
O
U
T
/
G
R
A
Y
L
I
N
G

F
L
I
E
S
Angle flies:
The most important key feature for dry flies is not correct size, colour or shape; it's natural and always correct float on the surface! It's important that the flies land and float correctly!
The aim with these flies is to position and make them float high in a natural right angle to the surface.
It's important that your fly ride natural right on the surface when presented; a lot of flies tilt over in many situations.
My solution to this is basically to leave most of the hook shank bare and use this to make "a gravity point" to land the fly in an upright position on the surface. I also use my method (used this first on may-fly patterns in 1987) for hackling the flies; a variation on parachute hackle, but were the hackle is winded in an angle to the hook shank. This is done by making a "ball" of dubbing around the wing base and then wind the hackle cross; behind the wing at the base of the "ball" and down underneath the hook, in front of the tying tread, and cross up again. Well pictures tell things better than word:


The Angle May fly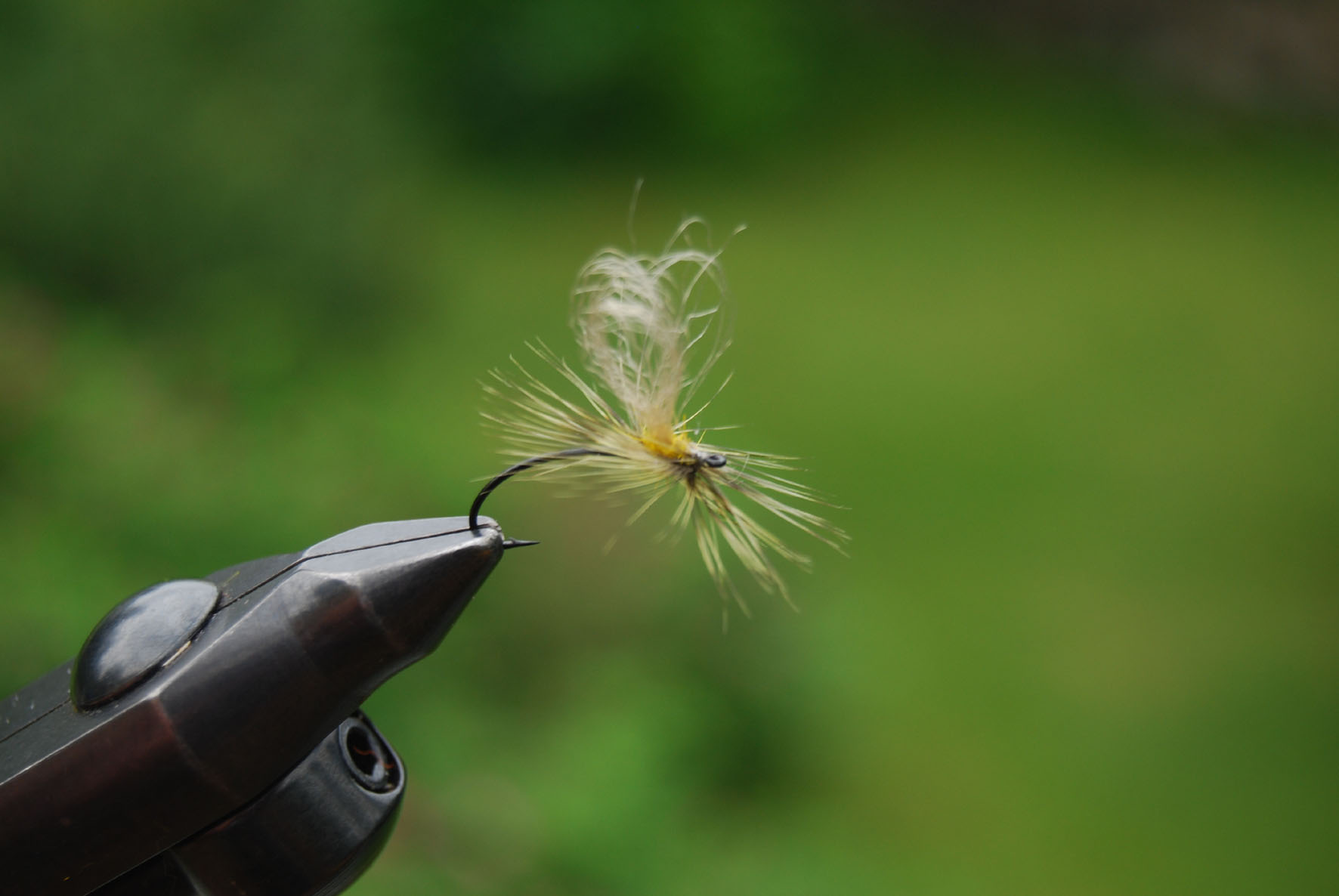 The Angle Emerger


The Angle Caddis


The Angle Stonefly
Here's my article of how to tie the mayfly pattern(click)

Mayfly pattern tied like funnel-dun (Neil Patterson)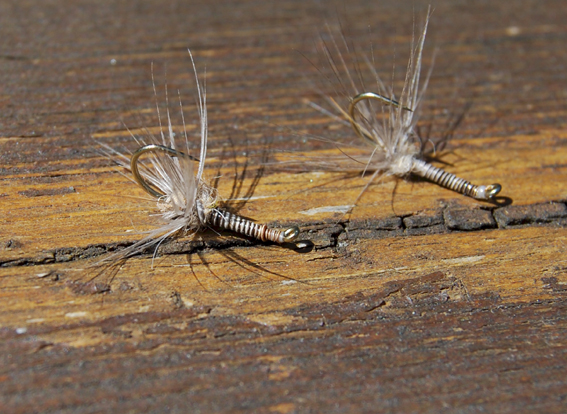 DC (Dancing Caddis) made from only deer-hair and one hackle. Many brownies on size 14 this season!


Aurivilli Dun, made from one feather of CDC and one good quality hackle, size 14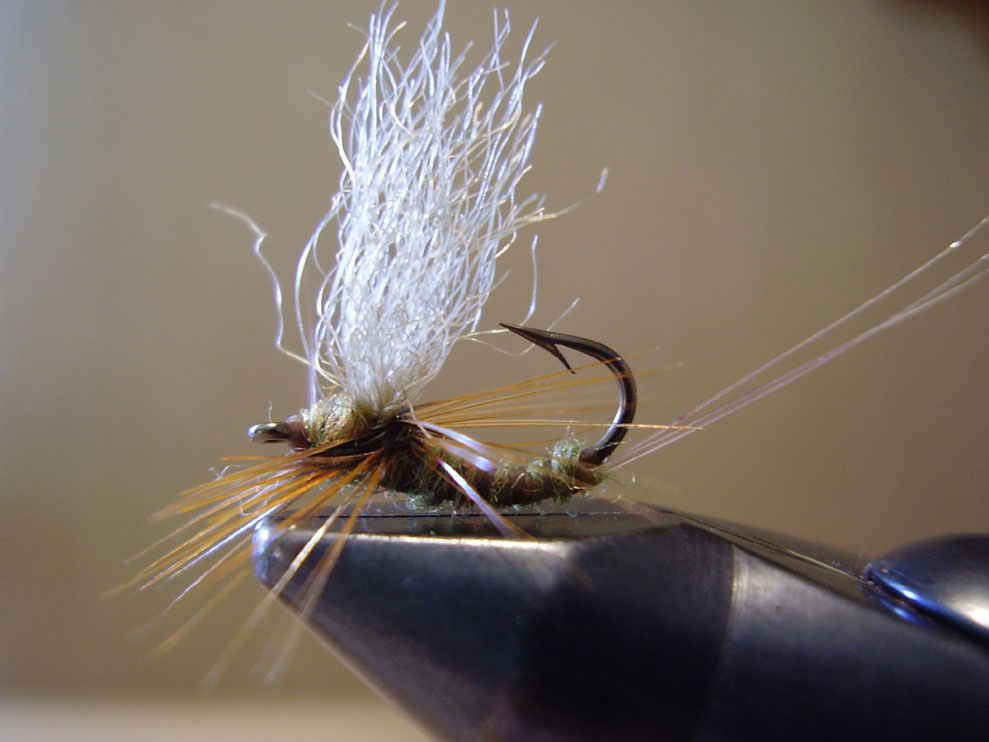 Aurivilli Spinner, up-side-down with cross-over hackle, size 14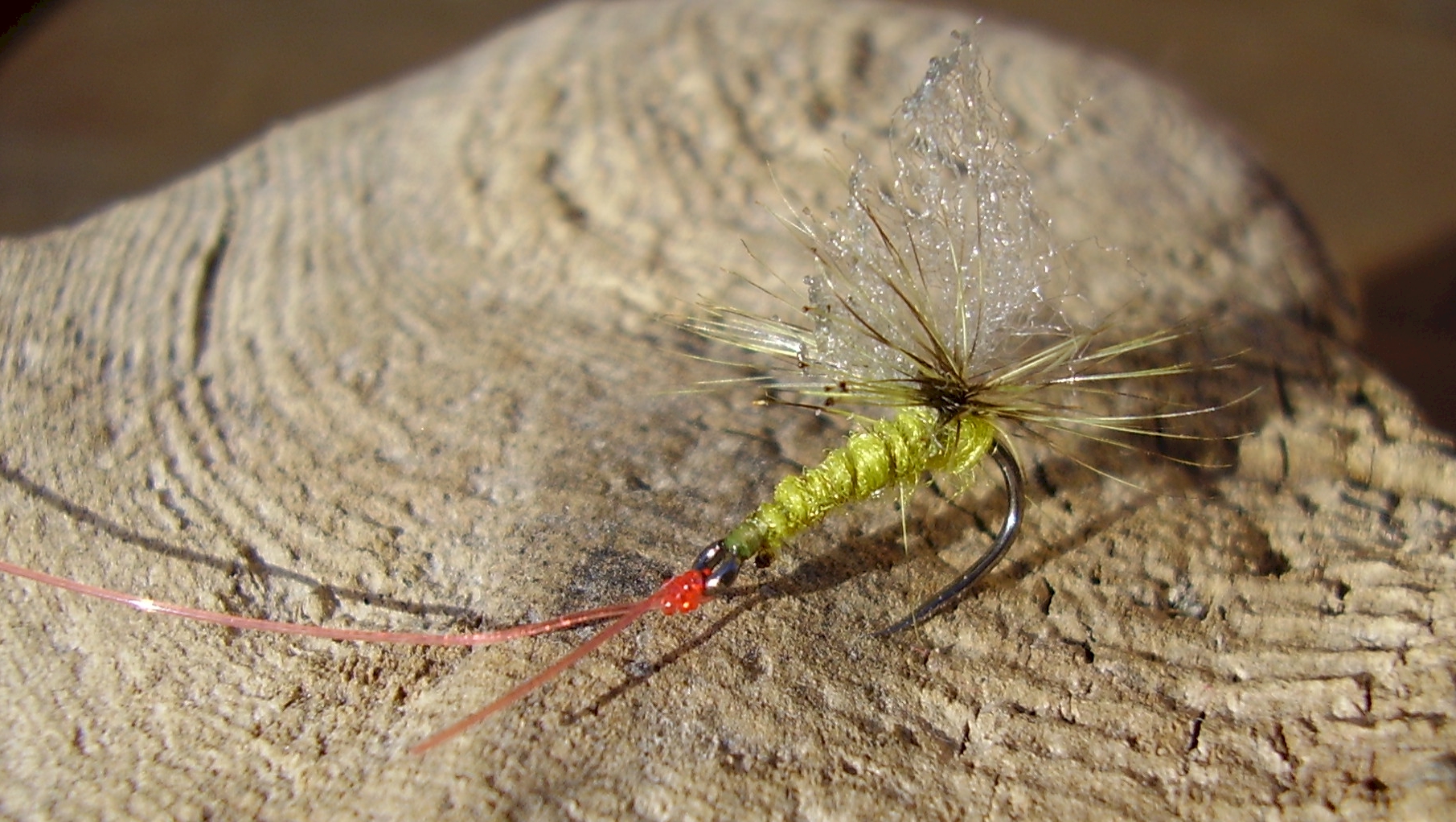 Perfect drifting duns for down stream fishing. Utilizing the leader for impression of tail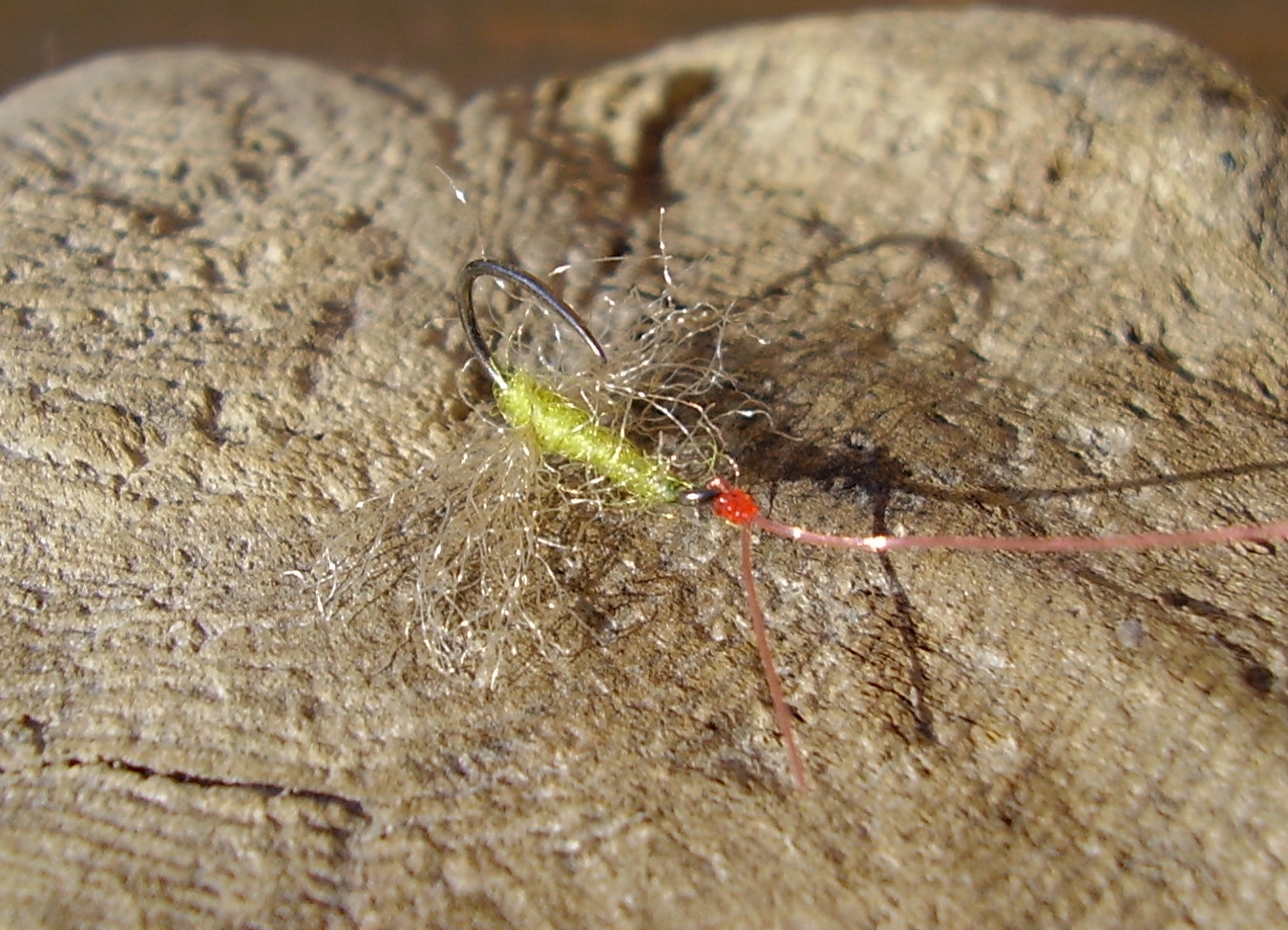 Spent spinner for perfect down stream drift.


Micro holyhead (V. Markov)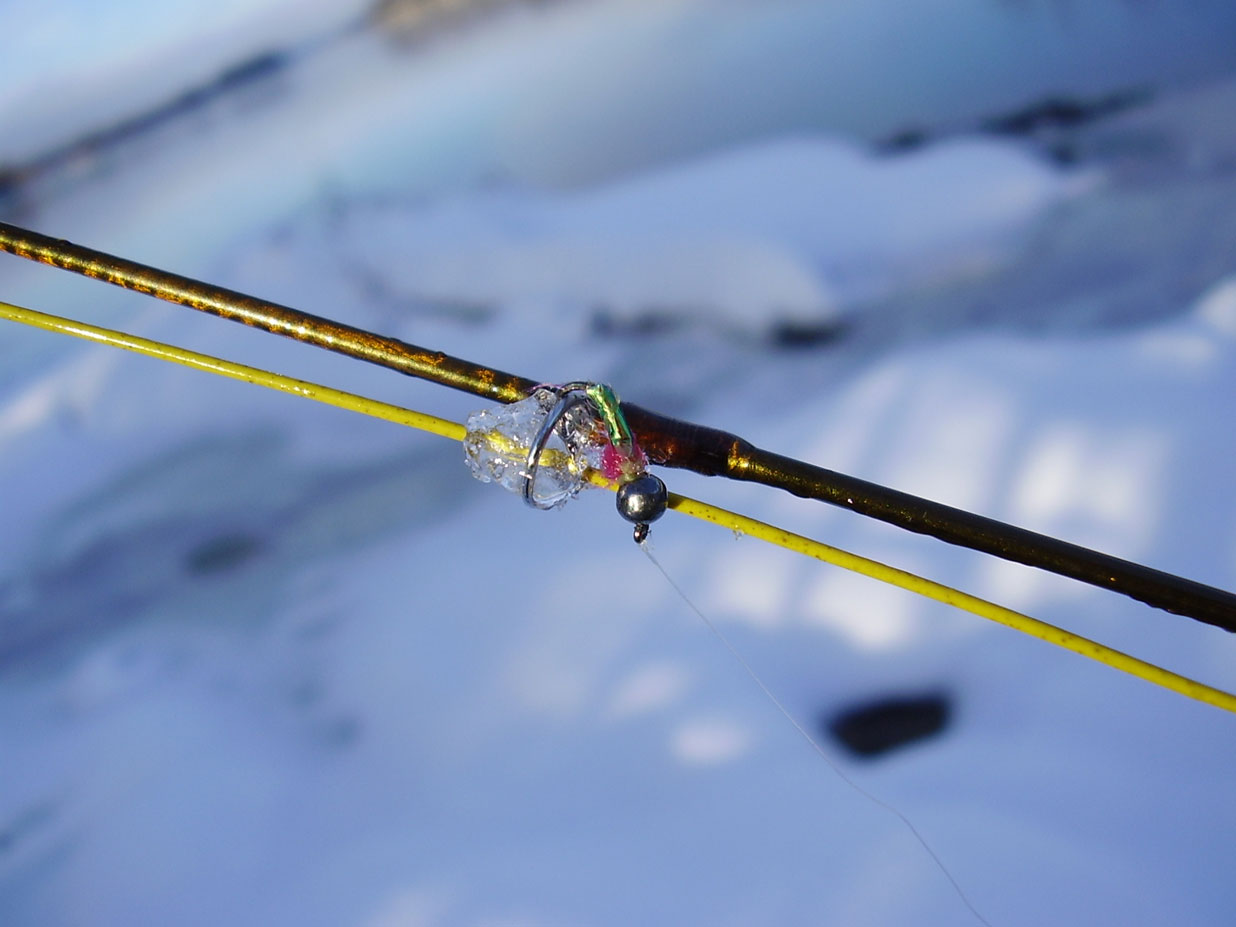 Tungsten micro nymph


NZ style nymph/indicator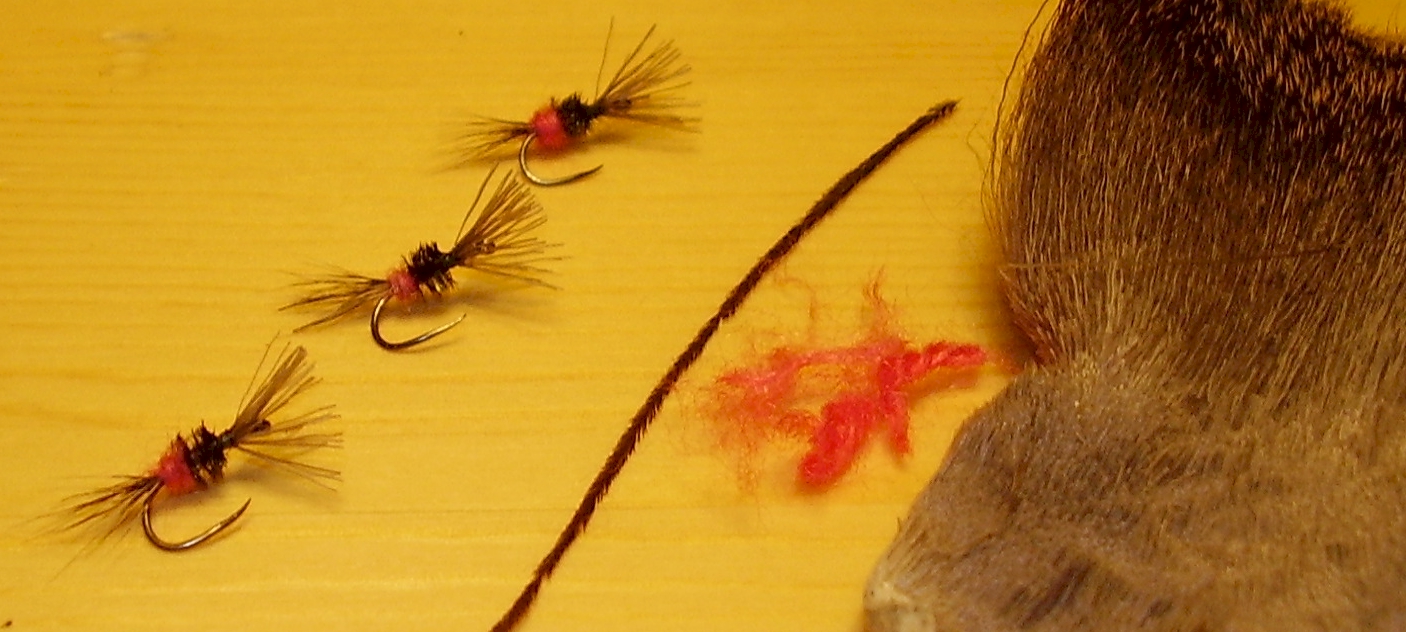 MitzieD