S
A
L
M
O
N
/
S
E
A
T
R
O
U
T

F
L
I
E
S
Salmon Spiders:
The article(click)
This philosophy of flies have given me and several other anglers the best salmon fishing in their lives.
My idea was to use the thin stainless tubes to create more well proportioned fly patterns on tube. Combined with the old Yorkshire well-known philosophy of spiders as a wet fly, this was made possible by using the thin stainless tubes, has ended up in a winning concept. Most patterns are based on well known classic flies like: Green Highlander, Thunder&Lightning and Blue Charm. And of course more recent patterns like Ally McGowarn's Ally's Shrimp and Cascade.


The Lizzy Salmon Spider!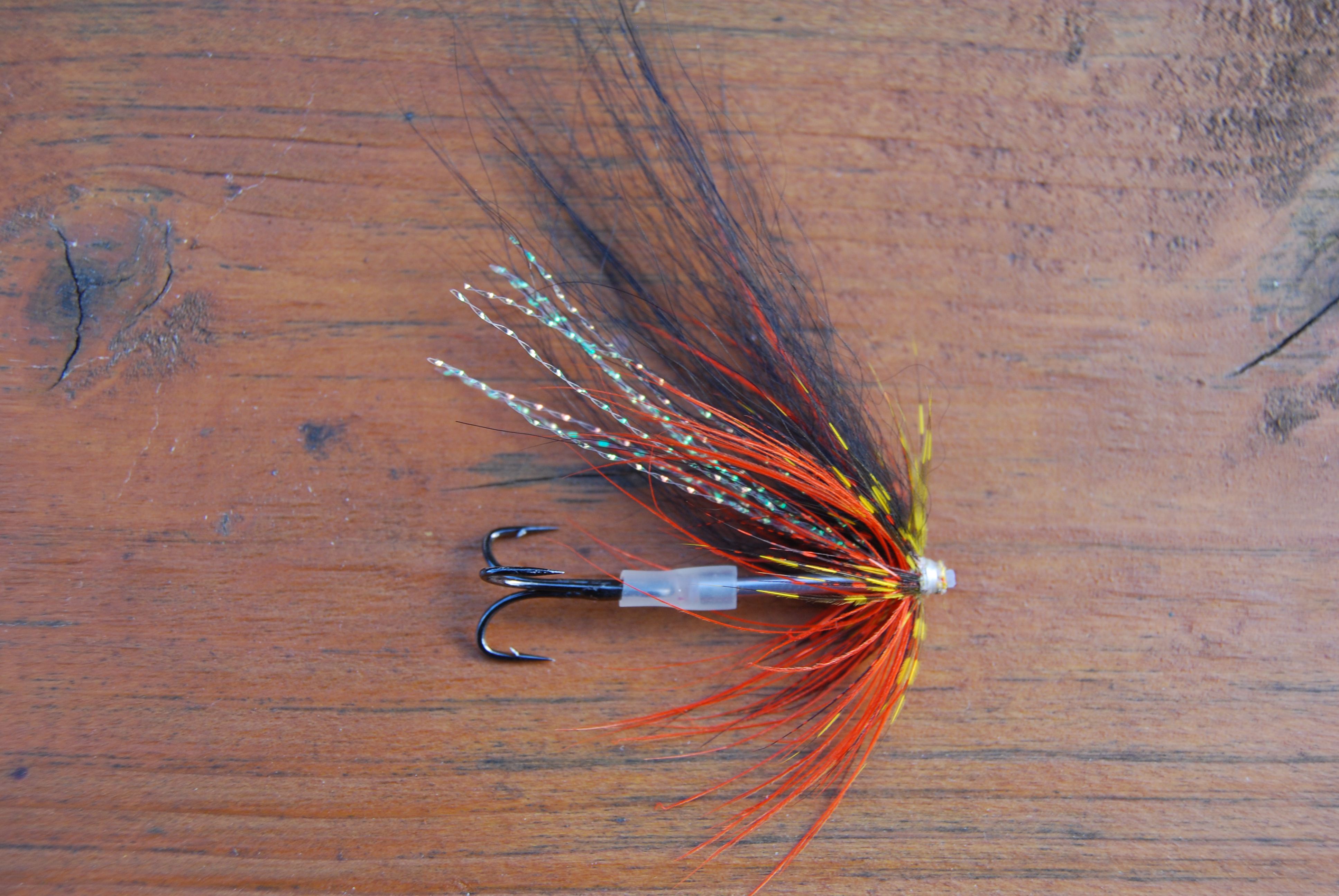 Under water( a Lizzy variant) with current speed of 3m/s



Designed to make big wake and skate across surface like nothing else; Salmon Super Skater: